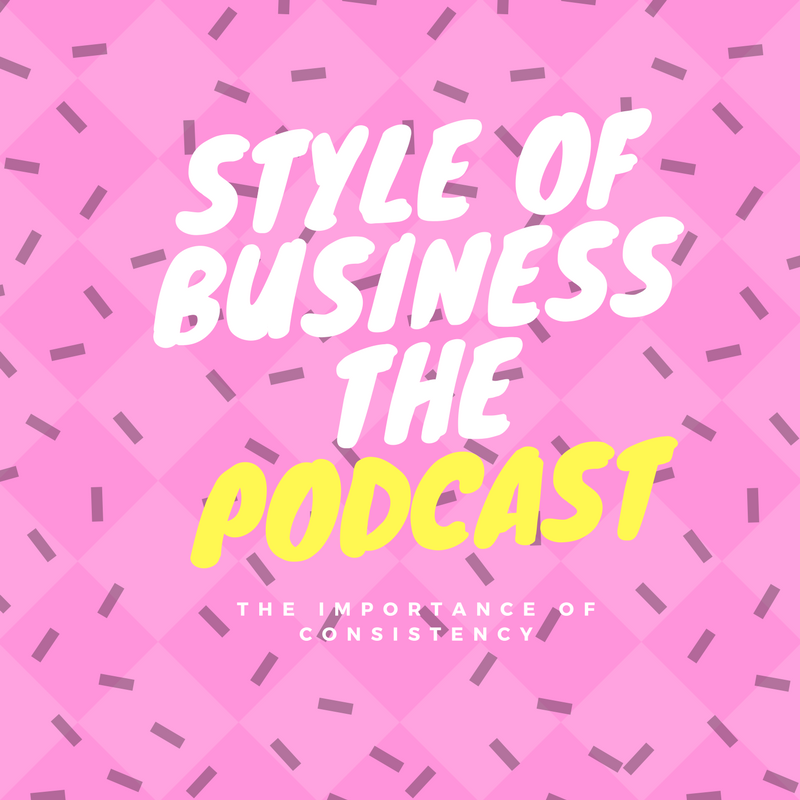 This week's episode is a brief short on CONSISTENCY. We all struggle with staying consistent at some point in our life. While breaks and timeouts are called for and very much needed, consistency in anything you do will always prevail.

Style of Business
-Podcast Show Notes-
Episode 23
Summary:
In this episode, Keetria discusses the importance of consistency while handling a project. Often, we start off with ample enthusiasm as we get involved with a new project. However, our enthusiasm wanes if a project is prolonged. It is imperative that in such situations, instead of giving into frustration, we maintain a level of consistency throughout the entire project. Setting aside some time every day to work at your project will help maintain the momentum you need to keep moving forward. Putting in a couple hours over the weekend is also another trick recommended by Keetria that can help you cross the finish line.
Show Notes:
Today, we discuss the importance of consistency
o Often, as we continue working on a particular project for a prolonged period, our enthusiasm wanes, and we become too tired to even look at it
o Tendency is to do nothing and put a project on the backburner for months
o One needs to be consistent; SQUEEZE in time everyday so that you can meet your goals and deadlines
Keetria's "Saturday workshop"
o Sets aside a couple of hours every Saturday in order to work towards her goals
o Helps you achieve the momentum that you need in order to reach the finish line
Aim to achieve consistency in every project; implementing a common-sense approach will stop you from getting burnt-out and help you achieve your GOAL
3 Key Points:
Working on a project for a prolonged time will decrease your enthusiasm and ultimately lead to burnout.

SQUEEZE in some time every day so that you work towards meeting your goals.

Setting aside a couple of hours every Saturday is a great way to ensure that you achieve the desired momentum to cross the finish line