Last week marked the biggest night in professional wrestling; WWE's WrestleMania 37. Held at Raymond James Stadium in Tampa, Florida April 10th-11th the two-day event drew wrestling fans and spectators from far and wide. One of the world's most popular sports and entertainment events, WrestleMania 37 captured the over-the-top personalities, genuine talent, and athleticism of the sport's most notable names.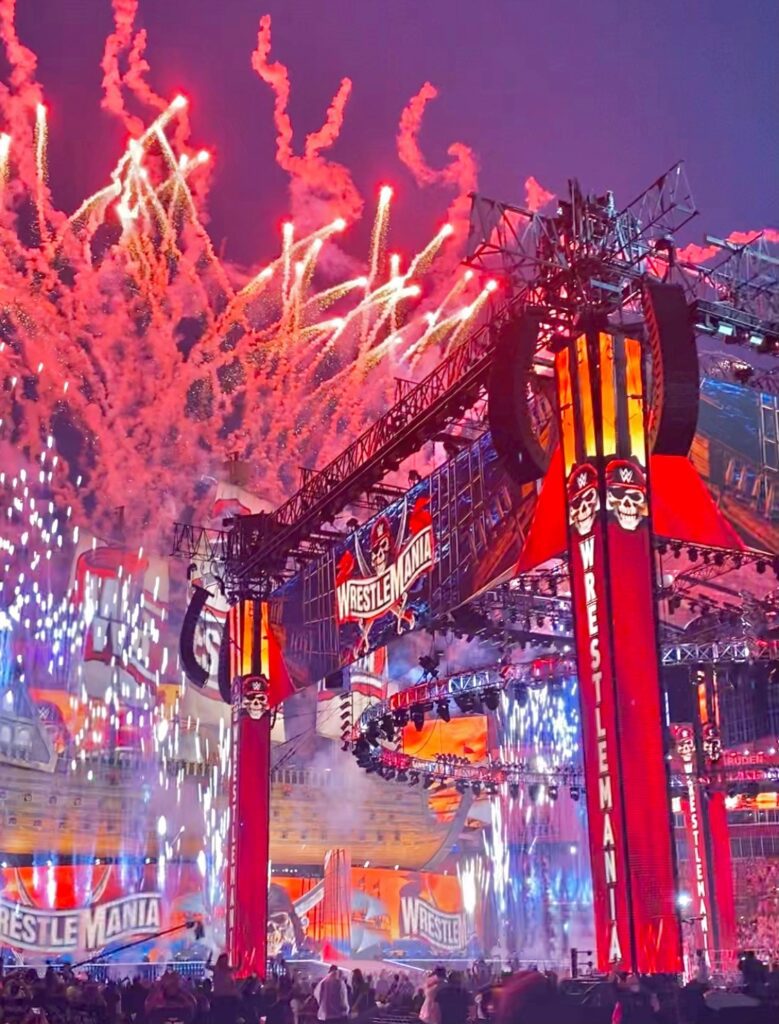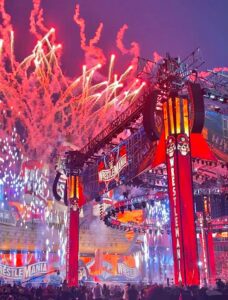 Rob Aurelius recounts his experience at this year's WrestleMania. From connecting with fellow fans, hanging with his good friend & rap artist Mega Ran, attending exclusive WWE parties, and the unbelievably honorable moments of sitting ringside with rapper Wale, this is not Aurelius's first time attending WrestleMania. As the founder of New York-based ARCG Media, an online social media agency specializing in digital marketing Aurelius usually attends as a member of the media providing coverage and promotion. This was his first time attending the event as a fan. Furthermore, it was the first event he has attended in 14-months due to the coronavirus pandemic.
Although the weather posed a threat to WrestleMania, WWE was able to deliver its fans another unforgettable experience. From opening night's fireworks & pyrotechnics exhibit to the history-making SmackDown Women's match featuring Bianca Belair and Sasha Banks and of course, the fanfare. There were also other groundbreaking surprises like a wrestling match featuring music sensation Bad Bunny.
"WrestleMania is the biggest sport event of the year and I have been to 4 of them already," said Aurelius. "You always become invested into the story-telling leading up to the big event."
A life-long wrestling fan, attending this year's WrestleMania continues to solidify Aurelius' dream of doing what he loves and working within the pro-wrestling industry. Throughout his career, he has worked with several professional athletes including Brooklyn Brawler, John Morrison, Titus O'Neil, Finn Balor, Fred Rosser, Stu Bennett, Ric Flair, and more.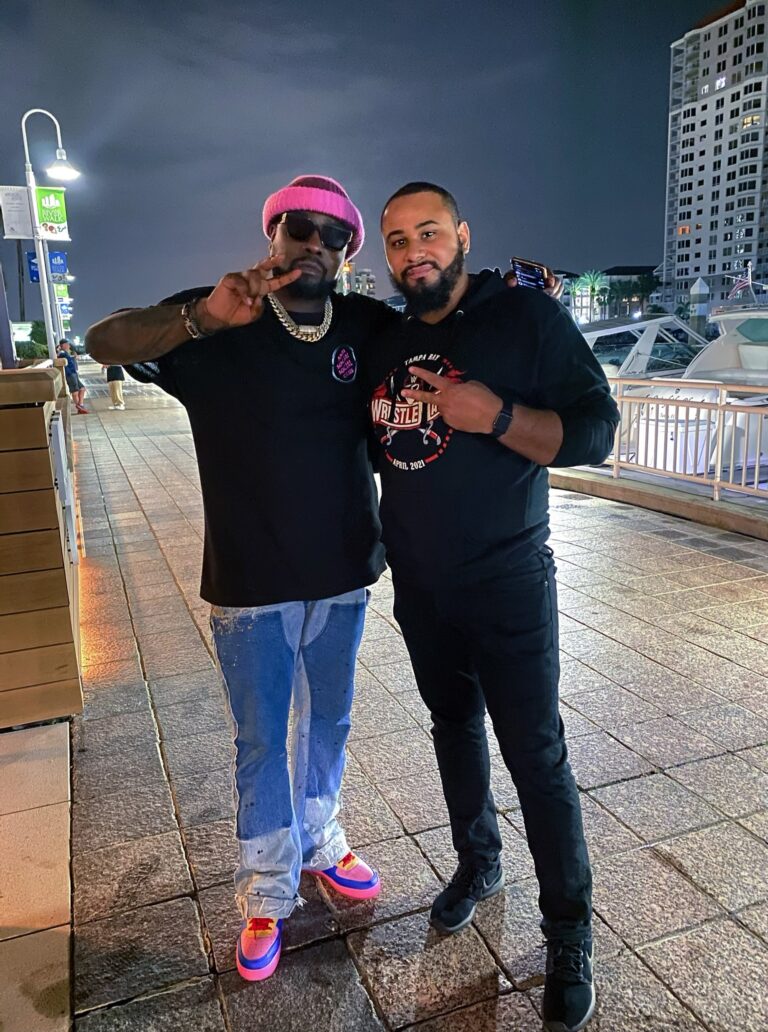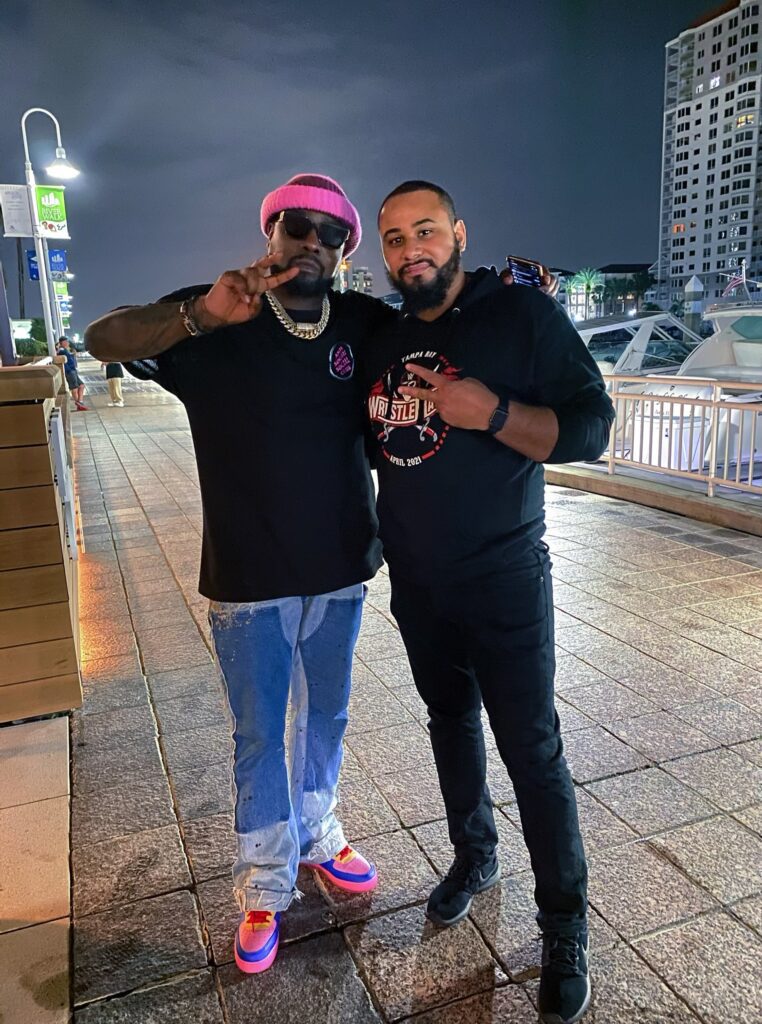 In a recent feature article, Aurelius praised his good friend and mentor WWE Global Ambassador Titus O'Neil for encouraging him to pursue his goals no matter how big. Earlier this month O'Neil was named the recipient of the 2020 Warrior Award and received the prestigious award during WrestleMania week at the WWE Hall of Fame Ceremony. Aurelius had a chance to visit with and congratulate his friend on his new achievement. In addition to visiting with O'Neil, Aurelius was also thrilled to connect with old friends and other wrestling legends including Ric Flair, Rob Van Dam, Shane McMahon, and the family of the late British Bulldog.
"I took a few friends who recently got into the business to the after parties on both nights for a chance for them to network and they were shocked with the fact that I pretty much have a bond with the entire WWE roster," said Aurelius. "I felt at home, I was reunited with my WWE family after 14 long months."
Next year, WrestleMania 38 hits the Lone Star State and will be held in Dallas, Aurelius plans to attend. This time, he will have to decide if he is attending as a member of the media, or if he'll recapture the experience of attending as a fan.
Keetria is an entrepreneur, wellness advocate, and brand strategy coach for creatives & entrepreneurs with 16 years of public relations expertise working with some of the world's leading brands, startups, media personalities, and entertainers. If you would like to work together, don't hesitate to reach out!