When Rob Aurelius started his entrepreneurial journey helping friends and clients build their brands he had no idea that his aspirations to help them establish their online presence would eventually lead to the mentorship of a lifetime.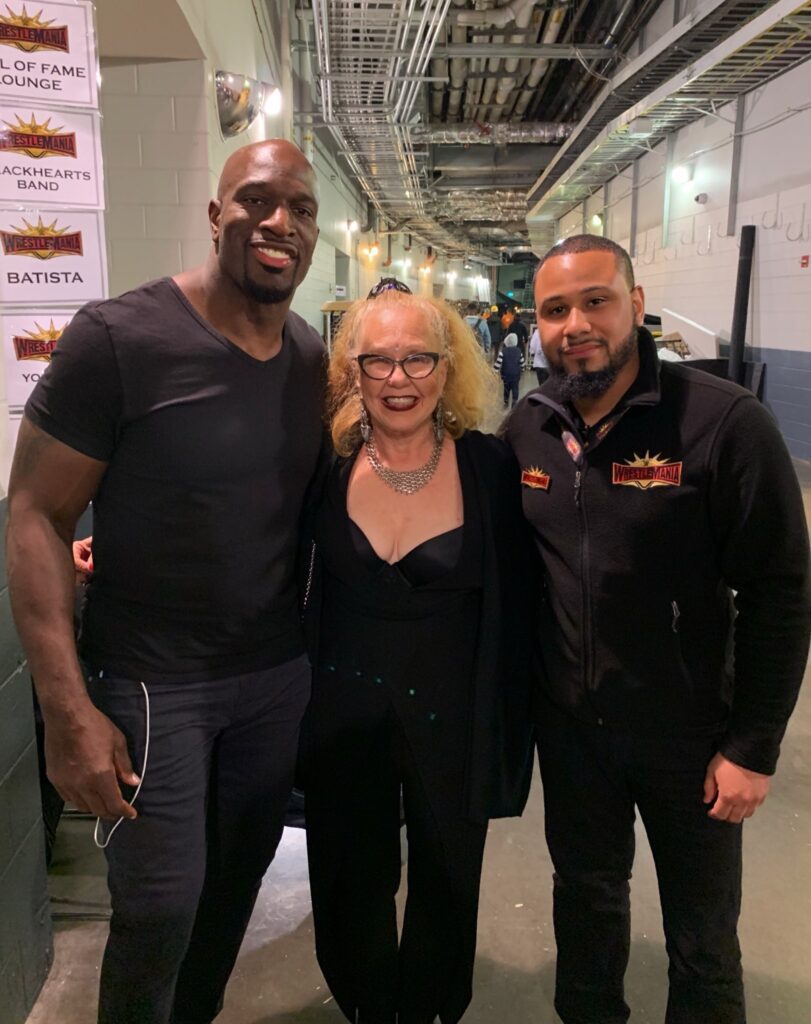 The founder of New York-based ARCG Media, an online social media agency specializing in digital marketing and promotions, Aurelius launched the company in 2013. Eager to try his hand at deploying social media strategies for entertainers, recording artists, athletes, emerging lifestyle brands, and live events, he sought to work in the industry he's loved since childhood; Pro-wrestling. It was during this time that Aurelius started directing his attention towards the WWE to offer his promotional services to the wrestlers on its roster. This allowed him to work with several talented professional athletes including Brooklyn Brawler, John Morrison, Titus O'Neil, Finn Balor, Fred Rosser, Stu Bennett, Ric Flair, and more.
Three years later during a weekday afternoon in Brooklyn, Aurelius would meet WWE Superstar Thaddeus Bullard aka Titus O'Neil. This meeting opened doors for Aurelius. He absorbed all he could from the renowned pro wrestler, philanthropist, and author who has been one of his primary sources of inspiration and encouragement over the years. Yesterday, O'Neil was recognized for his philanthropic work throughout the Tampa Bay area and Aurelius is taking the time to express his gratitude and appreciation for his dear mentor and friend.
Titus O'Neil said, "We constantly brag that America is the greatest country in the world and it's not, so if you want to be the greatest country in the world, let's start by being the greatest people in the world." "When I heard him say that, it immediately made me want to make certain changes in my life," said Aurelius.
As a passionate, pro-wrestling enthusiast, Aurelius's expertise in the pro-wrestling world allowed him access to some of the organization's most notable events including WrestleMania. Making a name for himself hasn't been smooth sailing for Aurelius. Despite the challenges, he has continued to appreciate the smallest of victories and turns to O'Neil when needed.
Titus O'Neil will receive the WWE's annual Warrior Award, which is presented during WrestleMania week. A recent article in Tampa Bay Times shared, "O'Neil will receive the award during a pre-recorded broadcast of the WWE Hall of Fame Ceremony that will air tonight at 8 p.m. on PeacockTV." O'Neil is also co-hosting this year's 2-day WrestleMania event in his hometown of Tampa at Raymond James Stadium on April 10th – April 11th. This is the first Live WWE event that is allowing fans in attendance since the COVID-19 pandemic.
Aurelius is excited to see his mentor breaking boundaries and soaring to such impeccable heights within his industry, and in his community. As he continues to make a name for himself Aurelius is grateful to have the guidance of a true, world-class hero by his side. When asked how O'Neil's mentorship has influenced and helped shape his career Aurelius said, "One thing I have learned for sure in this journey is that nothing great is ever achieved without passion."
Keetria is an entrepreneur, wellness advocate, and brand strategy coach for creatives & entrepreneurs with 16 years of public relations expertise working with some of the world's leading brands, startups, media personalities, and entertainers. If you would like to work together, don't hesitate to reach out!