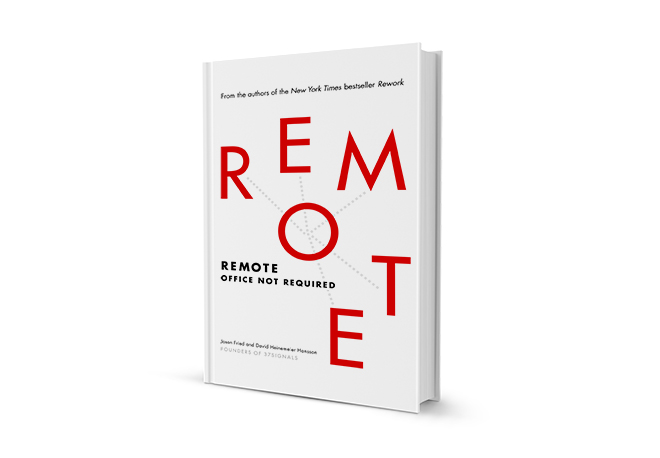 Another great business resource from the Founders of 37Signals, Remote: Office Not Required
 offers sound advice and strategies for utilizing the skills of remote workers. With an increase in freelance and consulting opportunities (mainly due to the Internet), this book highlights how remote work encourages unity and how to get the best quality work out of your team. More importantly, it offers ideas on how companies and business owners can wedge into the practice of hiring remote.
While it may be impossible for some industries to implement the practice, industries like design + coding, marketing, business + finance, advertising, music + film, healthcare and fitness can certainly benefit  (some already are) from hiring talented individuals not located in their immediate area. The thought of lower overhead and less distractions are well worth a second thought, especially when you find the right talent.