A Newbie Entrepreneur's Guide to Creating a Business from the Ground Up
INTRODUCTION – THE INTERNET AND DECREASED BUSINESS COSTS
Entrepreneurs today are lucky to be hopeful business owners during an era of resources. It used to be that business owners would work hard and only have a small hope that their business would take off in their area, but the Internet has now globalized the way we think about how to build a business.
The best part? It's extremely inexpensive. Unlike marketing methods of the past that would cost entrepreneurs an arm and a leg, we're now living in an age when social media, digital and content marketing strategies are inexpensive and easy to utilize, vastly increasing a business' ROI potential.
Traditional physical business models are always going to be here to stay, but the age of the Internet is upon us. Entrepreneurs who want to save money while still creating and owning a business can now lease digital room at a rate that's a fraction of the cost of a brick and mortar storefront.
The Internet is a Global Platform. It allows business owners to introduce themselves to a virtual audience while making real profits they can take to the bank.
Not only does the Internet give entrepreneurs a platform on which to reach their audience, it opens them up to audiences from around the world. Businesses that have a global potential can find success via the more than 3 BILLION users online as of August 2015. Since 1995, the Internet has grown at a staggering rate with 42% of the global population now having access to the Internet in some way.
This allows entrepreneurs to grow incredibly large businesses without investing that much capital. As businesses grow, of course, more money is needed to maintain the company — but profits grow with businesses online. Jeff Bezos created Amazon as an online bookstore and didn't have a sale for a year. Now he owns the largest online retailer of any product imaginable.
When you use this ebook article as your guide to starting a business, you learn the benefits of the Internet as an online business platform, how to maintain costs and keep them low, as well as learn about incredible resources that can help your Internet storefront thrive.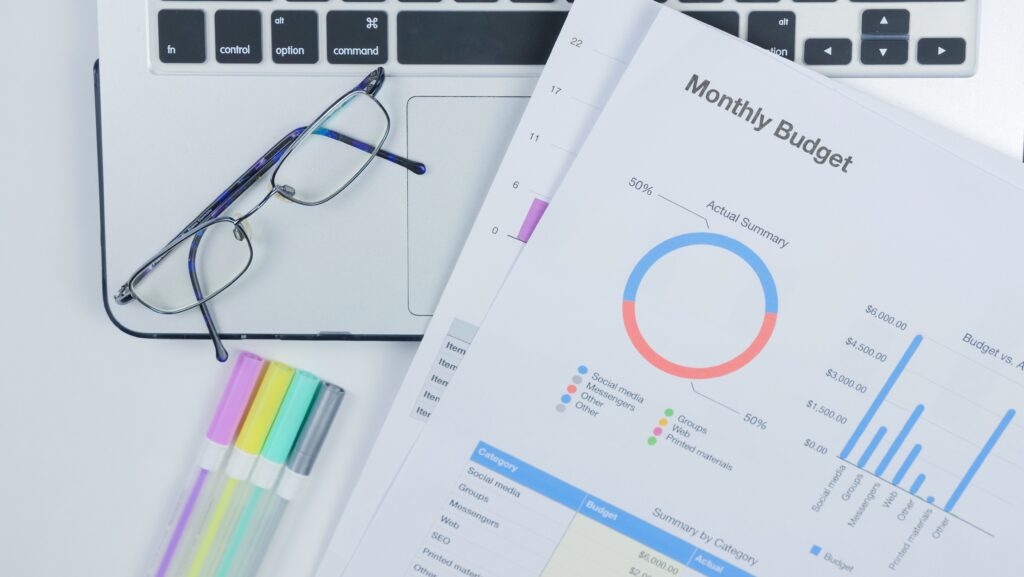 I. BUSINESS MODELS THAT WILL KEEP COSTS LOW AND PROFITS HIGH

Let's back up. At this point, you haven't made a business yet, whether it's a brick and mortar storefront or an online ecommerce hub. Before an entrepreneur ever launches any kind of business, crafting an executable strategy is the first step to success.
First, entrepreneurs must test their marketplace. When you know your audience and what they need, you can better plan for your business launch.
The first step in marketplace testing should always be to examine market presence and competition. The easiest way to do this is to simply Google your potential business' purpose online, like "haircare for kids" or "pet training kits." What ads show up? How many relevant results are there? Perform your searches with quotation marks and examine how many results there are — any number under 50,000 is your sweet spot. This means competition will be minimal.
From here it's easy to examine the competition that does exist and adjust business expectations accordingly. If a business idea has too much market competition, it may be time to rethink things.
Now we can examine the benefits of information marketing and media downloads. This is the sale of information online and media, respectively.
Information marketing is one of the most budget effective forms of business because it's original, based on information a person already knows and only requires two things to be actionable: a website and a .PDF. Selling ebooks or online courses also help an entrepreneur grow their credibility. It's one thing to sell a product, but the knowledge about that product is much more valuable. For instance, a dog training kit doesn't present the same credibility as an ebook on simple dog training tips.
That doesn't mean there isn't a downside to information marketing. An ebook isn't worth a lot of money in the long run, and entrepreneurs who marketing ebooks or online courses at exorbitant fees will find they don't move a lot of volume.
In general, you make what you put into information marketing. A five or six-page ebook isn't worth as much as an in-depth, professionally designed, four-week course package. The amount of money to be made will vary based on the quality, length and credibility of the product.
Media downloads are similar but include a different formatting. Instead of "print" media, media downloads include videos, podcasts and other forms of auditory or visual media. These, however, require more investment capital — it costs a lot less to write an ebook as compared to selling a successful podcast.
Do you have a talent or skill that can translate into online sales? Selling online services can be a great way to make money online with a personal brand as a business.
Whether you're a writer, a graphic designer or video specialist, you can make money online without a fully-realized business to invest in. The goal may be to build up to a content marketing firm, but brand establishment is important when you're starting out. Sites like Freelancer, Fiverr, and Upwork are great for advertising your services so you can work your way up.
There are obvious benefits and negatives here. The pros are that you get to make money without spending money and you're performing a service you already know how to do. The negative is that you aren't protected in the way you would be if you owned a business of your own.
On the other hand, you may already have a brick and mortar store or physical products. How do you translate a physical business into digital sales?
This can be a bit trickier when it comes to keeping things on a budget. This requires a true online business, though it doesn't mean a lot of capital has to be invested. There are either different skills or objects needed to make this happen:
• Knowledge of ecommerce solutions
• Web design skills
• Graphic design skills
• Online-to-offline business integration
• Attention to detail
• Copywriting abilities
• Domain name & website hosting
• Customer service
With all of this work comes a lot of profit, however. The benefits of an online storefront include owning your own business, there are resources that make the process easier and easy access to scaling up a business.
This also applies to selling someone else's physical goods as a reseller. If you want to create a business based on selling physical goods that haven't yet been, understand that creating goods increases business startup costs by a large margin.
Sometimes it's possible to make money in business without creating your own products or even selling your own services. Entrepreneurs can make money via other business owners via commission.
Affiliate marketing is a way to make money online without even creating a website. How is this possible? Essentially affiliate marketing is the art of sending traffic to someone else's website or product. When that person makes a purchase, the company makes money AND so does the person that sent them there — A.K.A. you.
Owning a website and affiliate marketing for multiple companies is the best way to make money in this "business," but it's not something that's required. If you already own a business, affiliate marketing isn't something you can't participate in. It's all about promotion and being paid for this promotion.
The cons of this method of money making include being at the mercy of the business in question and being distanced from the product itself. On the other hand, it's money that can be made easily with little to no time or capital investment. The company is the one dealing with products and customers — not you. In general, affiliate marketing is great for entrepreneurs that want to put their foot in the door while still making some cash at the same time.
There's also CPA — cost per action marketing. The difference here is that there's no selling of a product, but instead the money comes when you get someone to take some type of action. This can include something like a trial membership, newsletter subscription or another type of CTA (call to action). The purpose? Businesses know that getting in new customers or creating actionable leads is worth commission.
Finally, entrepreneurs must look at this variety of startup models and ask themselves a few questions that cement their identity as a business person.
Before deciding on a specific type of business model, these are three questions that you need to ask yourself:
• What is it that you're good at?
• What do you enjoy doing, and can it be actionable as a means to make money?
• How much of your own business are you capable of handling yourself, whether because of your skillset or time management?
How you answer these questions may determine the business model you should choose. It's important to know the answers to these questions in order to create a business that you're comfortable fostering and continuing — it should be based around your wants, needs and capabilities for the sake of longevity.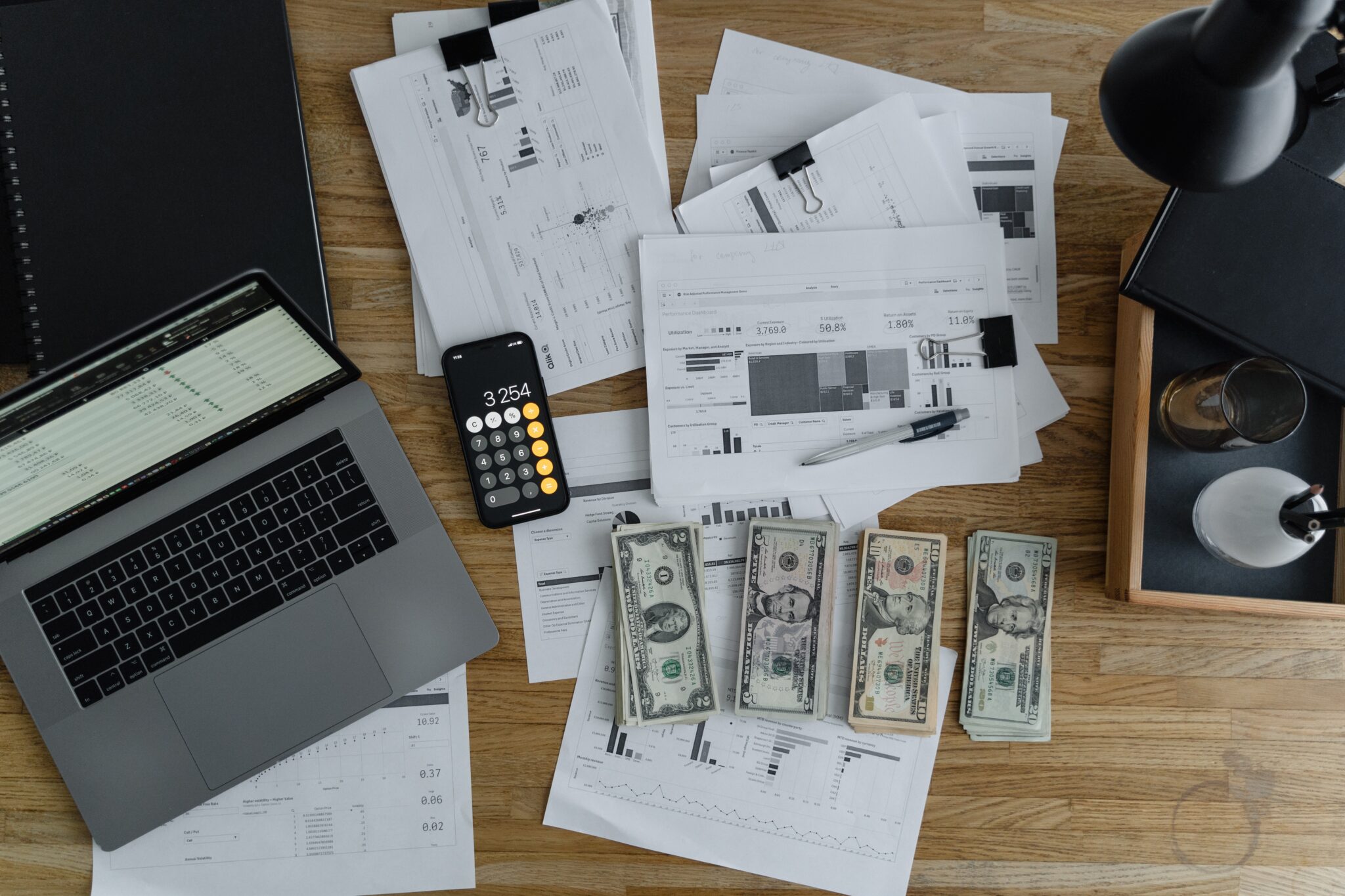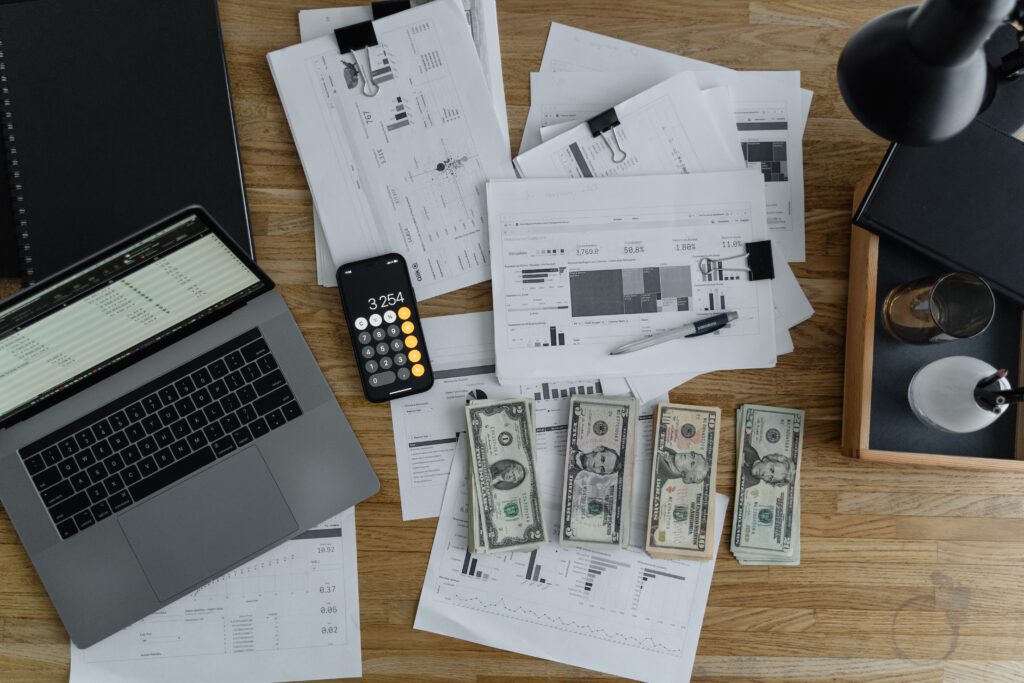 II. ESTABLISHING A SENSIBLE BUSINESS BUDGET
You've asked yourself some hard questions and decided your business model. Now what? The next step is deciding what your budget is going to be. While the cost of your business model will vary greatly depending on the model you chose — for instance, creating a product and then establishing a website won't be as inexpensive as an affiliate marketing site investment — it's also worthy to note that there are always inexpensive options to choose, no matter the model you went with.
For your business start up, avoid spending money on all the business bells and whistles. Look for free tools and resources that will lower your costs.
For both startup investments and continuous operational costs, there are three different types of costs that factor into these different business areas.
The costs being discussed are:
• Fixed — These are one-time investments that you'll only have to spend once or very rarely.
• Recurring — Costs that are cyclical and will be a constant concern, whether monthly, weekly or yearly.
• Invisible — Hidden investments that relate to a business but not specifically.
To keep things simple, let's break down each type of cost and common expenses that fall into that category, as well as an estimated cost for that expense:
FIXED COSTS
• Software needed to run a business (can be free or up to $500)
• Web design (free to $2,000)
• Extra development (up to $500)
• Branding creation (free to $300)
• A computer for work ($350 to $1000, laptop preferred)
• Business cards and other startup marketing material ($20 to $50)
RECURRING COSTS
• Domain registration (varies depending on your host, but typically $10 to $15 a year)
• Web hosting (varies depending on host, $6 to $15 per month at startup)
• SSL certification ($70 to $300 per year, not totally necessary but recommended)
• Maintenance ($100 to $2000 depending on your experience level)
• Payment processing (usually 2.9% commission)
• Advertising (free to varied, like $5 per day via Facebook advertising)
• Email autoresponder ($20 or more per month depending on email volume)
• Shopping cart (free to $200 plus per month)
• Cloud storage (free to $10 per month)
• Site backup (free to $5 per month)
HIDDEN COSTS
• Time, in the context of wage and business cost
• Rent or mortgage of your own home, A.K.A. your business hub
• Bills for Internet, phone and electricity
• Education required to run said business
• Email management
It's important to make a very obvious note here:
This is an example. It is used as a starting point for one type of business model. Some expenses may apply to your business model, some may not. Some may not be listed. Your own budget depends greatly on your business model, experience and the tools you need to get started.
Smart business owners will look for ways to cut their costs and vet any only deals they think can lower their budget. For your own reference, copy this sheet to a document of your own and edit it accordingly. What does your own budget look like?

III. TOOLS ENTREPRENEURS CAN USE TO HELP STAY WITHIN THEIR BUDGET
You now have the business model you want to go with and the budget required to make it happen. Now the next step is to further estimate those costs via reliable and cheap service providers that can further decrease your budget.
It's worth saying that just because a service is cheap, it isn't worthless — many big name companies still use "tight budget" companies because there's no use spending lots of money on a service when you could be saving all that cash for something else.
For each area, three different inexpensive service providers are listed. Choose one of these or do your own research on a cheap service alternative!
If your business requires one of these services, consider the recommendation:
DOMAIN REGISTRATION
• Name.com
WEB HOSTING PROVIDERS
For more information on choosing a provider for your business, check out this best web hosting provider resource from Digital.com.
WEBSITE PLATFORMS
ECOMMERCE SOLUTIONS
• WooCommerce (Free plugin for WordPress, but expensive for additional features/extensions)
• Shopify
FREE BUSINESS LISTINGS
We also suggest using a PASSWORD MANAGEMENT SYSTEM to protect your information. Check out this complete password management systems guide from PasswordManager.com
These are just a few types of resources and a few examples of each resource — this gives you a starting place for looking for your own inexpensive resources.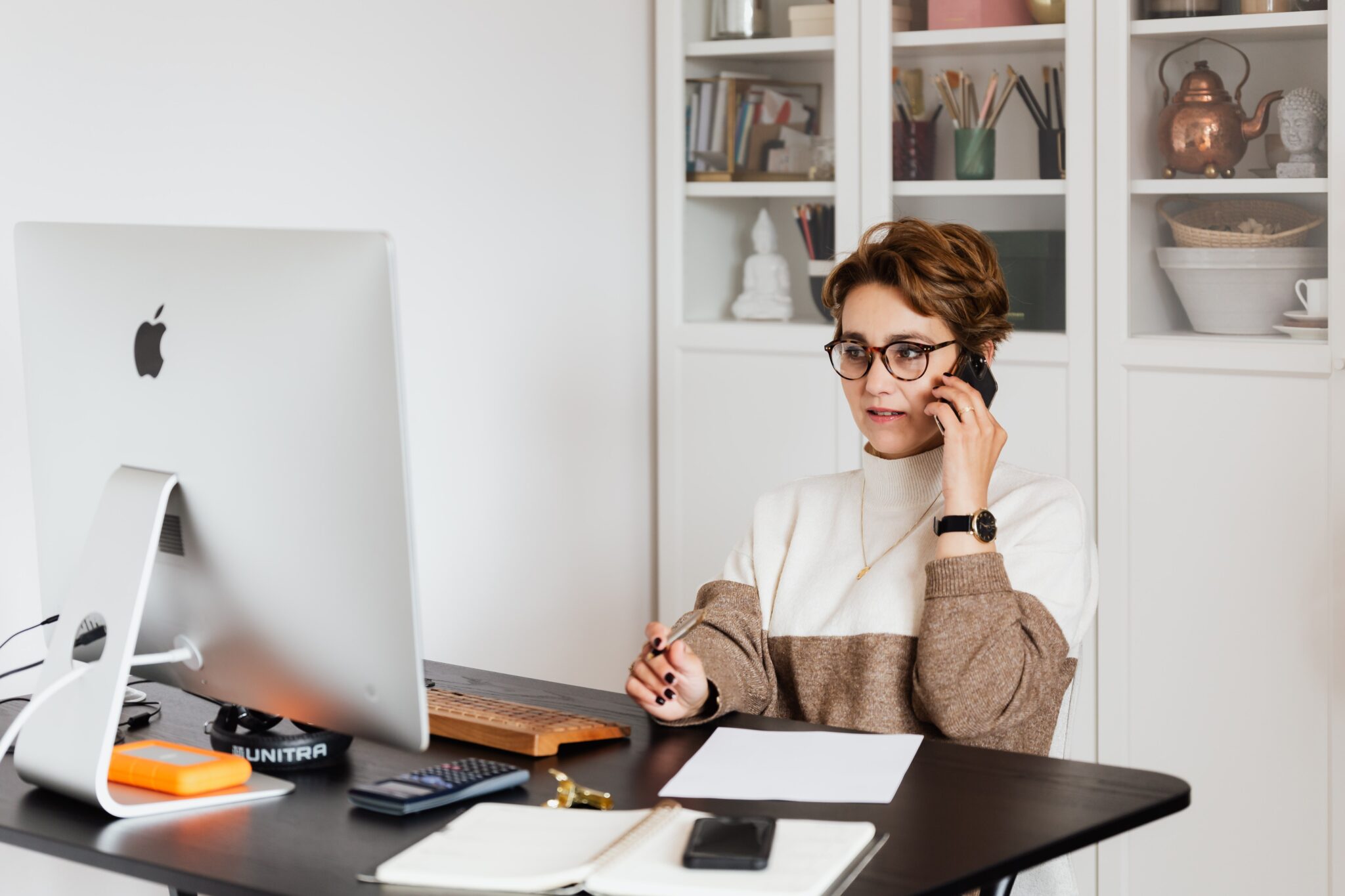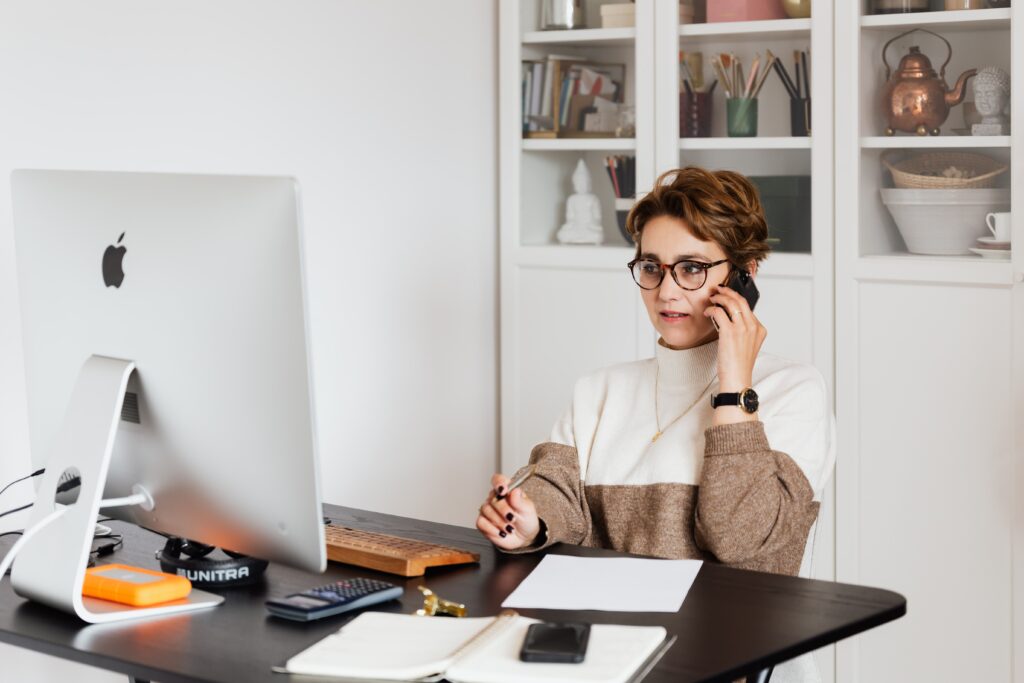 IV. YOU'VE STARTED A BUSINESS…NOW HOW DO YOU STAY ON A BUDGET?
Creating a business and setting up a budget are actually the easy steps within this ebook. Now we get to examine how to continue to stay on a budget as your business grows and resources necessary to keep things on track.
Maximizing business profitability is something a lot of experts talk about, but new entrepreneurs often don't understand how to make it happen. Thus, they're often lured into profitability scams — or resources that live by the old adage "you have to spend money to make money." The sad thing is that entrepreneurs will spend money on these services, then find they aren't making the money they were promised.
Starting a business doesn't mean you have to spend lots of money to make it work. It's essential to understand how to manage a business while simultaneously making money doing what you love.
First, don't throw away your day job just because you got your first ecommerce sale. A startup company shouldn't be what you sacrifice a living wage for, especially when you don't know if your first attempt at business ownership will be successful or not.
Learn how to barter for goods and services. Being cash poor doesn't mean you aren't extremely wealthy due to your assets, skills, abilities and connections. If you can't buy graphic design work, why not leverage your content writing abilities for a logo design?
Do you watch Shark Tank? You don't have to go on national TV to find a great business investor. There are venture capitalists out there that would love to give you money to run your own business in order to see an expansive return.
Always look for ways to be thrifty. Don't ever spend money without thinking first: "can I find a less expensive way to accomplish this task?" If you like looking for deals while grocery shopping, apply those same techniques here. Look for coupon codes, do your research and always be willing to haggle.
Finally, don't spend big bucks on invoicing or accounting. Budget marketing tools like TurboCash or FreshBooks exist for a reason.
It's also unnecessary to spend big bucks on marketing. Online marketing is cheap, easy to do and gives businesses an incredible ROI.
Online reviews are your friend. When a business is starting out, credibility is paramount. CTAs (calls to action) and requests for reviews can make all the difference in the world. Promote your business on sites like Yelp! or Google+ Local for an added incentive.
Blogging can be another way to make your business more credible while simultaneously creating marketable content. Blogs are easy to link to on social media, create SEO potential and establish yourself as an industry expert.
Speaking of social media, businesses that aren't on social media are behind the times. Promoting products and deals on sites like Twitter, Facebook and LinkedIn (depending on whether your business is B2B or not) can bring in new traffic, generate new leads and give businesses the ability to connect with consumers.
You should also consider joining industry groups. Whether they are forums or chat rooms, these are vehicles for building great industry relationships while also promoting SEO in search engines.
Sites like HelpAReporter.com, or HARO, will help to promote your business via press releases or news stories you provide them. This helps media channels to find verified information about your business.
Connect with other businesses via a tit-for-tat relationship. Promoting another business via testimonials or cross-promotion efforts can mean they'll do the same for you.
CONCLUSION – CREATING AN ACTION PLAN THAT WORKS
It's one thing to have all the information necessary to start a business, and yet quite another to actually make it happen. I've provided you with advice and resources — now it's your turn to turn it all into an incredible business!
You now know:
• It's possible to make money online and to lay the foundation for an Internet business without investing a lot of capital.
• The Internet can give any business global reach.
• How to create a budget and stick to that budget with easily actionable tips.
• You can start and own a business for as much as $1,000 to as cheap as being completely free!
You don't have to fully commit to all of these tasks yourself — outsourcing can be an incredible asset to new entrepreneurs.
It's always important to consider what you're capable of and what you can delegate to someone else. As your business grows, so will your need to ask others for help and to create new jobs for new employees. Every business starts with one person, but great business owners will soon realize their small startup has the potential to be something much bigger than they ever thought possible…
…and all of that is possible thanks to the Internet and low-cost business techniques.

Keetria is an entrepreneur, wellness advocate, and brand strategy coach for creatives & entrepreneurs with 16 years of public relations expertise working with some of the world's leading brands, startups, media personalities, and entertainers. If you would like to work together, don't hesitate to reach out!