Award-winning inspirational author Odile Koudou takes readers on a journey through her homeland in the compelling novel, "Secret River of Unshakeable Faith." Koudou's newest release follows the success of her debut novel, "The Blessing Legacy." Secret River is now available on Amazon at https://buff.ly/30ljIw9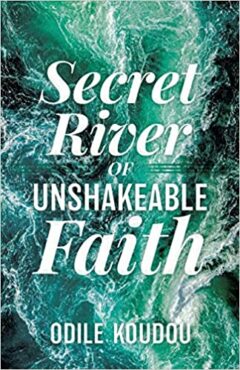 The 9-time award-winner, Koudou has found continued success in the sharing of her family's story of struggle to triumph. Through her eyes, she invites the audience to experience her father's faith-filled guidance as a young girl growing up in a poverty-stricken region of rural West Africa. To view the Secret River book trailer visit: https://youtu.be/cLPHraYFV5M
Set in the Ivory Coast, the captivating narrative reveals the harsh reality of a strong man who taught his family the importance of faith. Driven by God's assurance of divine provision, Odile Koudou weaves together a heroic tale of her father's encouraging words that led her from a life of poverty to a life of promise.
About the Author
Odile Koudou is a 9-time award-winning author best known for her renowned literary work titled "The Blessing Legacy: A Memoir of Africa, A Father's Faith, and a Destiny Fulfilled." Born and raised in the Ivory Coast, West Africa, Koudou has made it her mission to encourage and empower people across the world who are born into less than favorable circumstances to rely on faith to rise to a life of joy and promise.

Find out more about this gifted storyteller and her new novel "Secret River Of Unshakeable Faith" by visiting www.theblessinglegacy.com
Keetria is an entrepreneur, wellness advocate, and brand strategy coach for creatives & entrepreneurs with 16 years of public relations expertise working with some of the world's leading brands, startups, media personalities, and entertainers. If you would like to work together, don't hesitate to reach out!