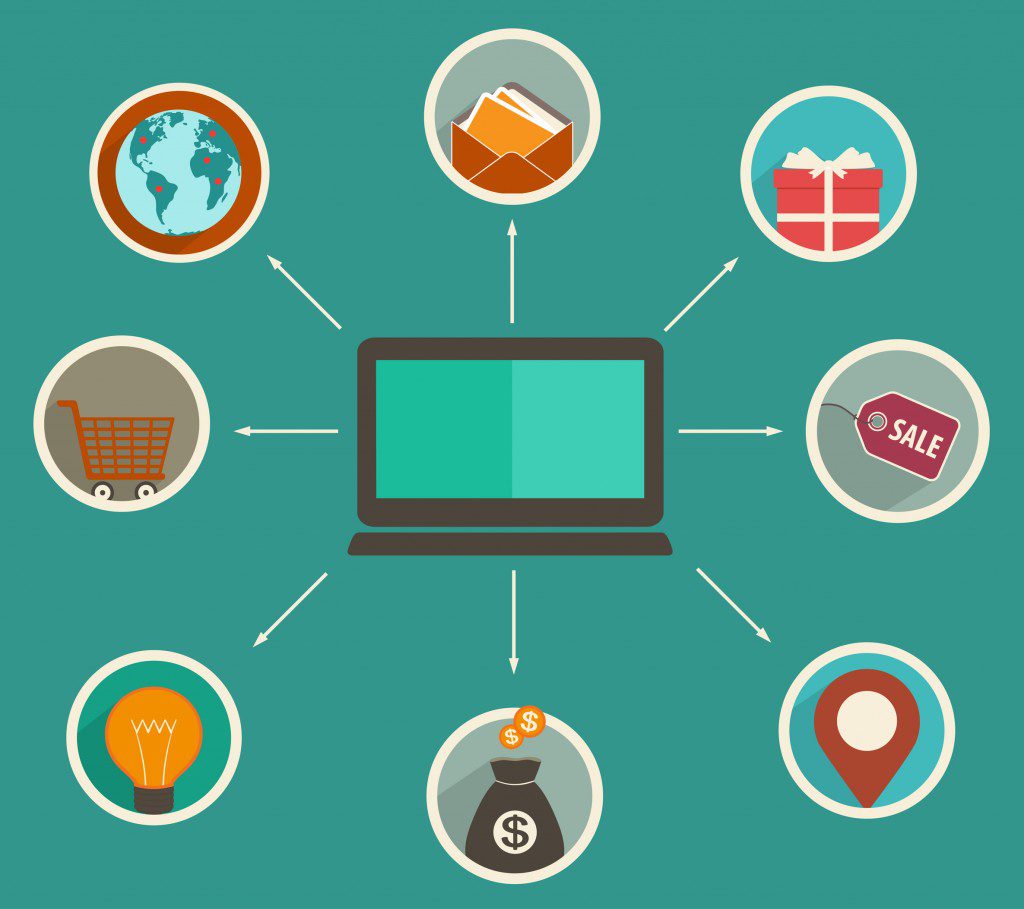 Templates, WordPress themes, icons, graphics, and the like all fall under the kind of intellectual property that can be sold digitally online. What you are looking for in a platform that sells digital goods is a place where a customer can buy the item, check out with a form of payment, and then have access to your creation. Here we'll look at 5 options for doing this, and getting that passive income dream kindled and burning.
Easy Digital Downloads:
The real plus side of this is that it uses the WordPress interface to effectively sell your goods online. Voted by most as one of the quicker ones to setup and maintain, the graphs and reporting available are also top notch; and you can really hone in on what is working and what isn't. For the most part just the usual payment processor fees and the purchase of a few standard extensions that are the norm for this portal. Built in discount codes, the ability to provide payment giveaways, and thorough software licensing add ons to boot.
Send Owl:
The monthly fees are only from 9 to 40$ per month here, but you DO keep all of your sales profits from this service. The payments aren't held for any length of time, and it works with Merchant.com and Paypal. The built in affiliate tool is a very strong point of their model, and their security receives very high marks along with the varied language platform. A great "pay what you want" feature lets people give you suggested donations while not undercutting too much, or going below a certain point. Another great aspect of this service is the "instant buy" feature, where it's so quick that the customers don't even need a shopping cart to check out.
Woo Commerce:
One of the most recognized names out there, this is a great portal for ebooks, music, and just about any digital product you can think of. You get the choice of whether or not your products are downloads or virtual take-aways, and ease of tax processing is one of the best features of Woo Commerce. There are lots of payment gateway extension, coupon campaigns and other marketing options, and they power nearly a fourth of all e commerce websites. What many recommend as the only way to do business, Woo Commerce is streamlined, simple, efficient, and all around very popular.
Shopify:
One developer told us that Shopify is absolutely the best and most versatile e commerce tool out there. Customers get access to the content they get from you instantly, and any product updates you have are forwarded to customers as easy as pie. Another developer out on Portland told us that since installation and use a year ago, she has literally not had a single glitch or issue. Quickly gaining popularity, and ranked high for ease of use, it's a very simple to use and efficient extension to any shop. The vintage goodness, deli, and beauty themes are just a few offered that are diverse enough to attract even the savviest web surfer.
E Junkie:
The main premise here works off of just simple buttons that are placed on the site where the digital items you need sold reside. All the usual payment processors such as Paypal, Authorize.net, TrialPlay, and 2Checkout are accepted. Ebooks, mp3 tracks and albums, fonts, artwork, and event tickets are all digital goodies that can be peddled here. Some don't like the fact that they feel the buttons appear a bit outdated, but vendors love how easy they are to install on a site. There are no transaction or bandwidth limits, and inventory management, analytics, and check out page customization are all available for the E junkie seller in you.
Selz:
The platform that is truly known as one that you can add your products to with zero hassle. They handle the payments with true professionalism and ease, they have free store and product pages, and it is incredibly easy to sell on Facebook, a prime feature. There's nothing like creating a page full of art or goods and realizing you have a new partner that will allow you to sell easily. Plugging into an existing WordPress theme is simple as pie, and selling digital downloads and streaming is a breeze. Also in the emerging market potential of selling tutorials, Selz incorporates easily and allows you to teach virtually your knowledge to the entire digital realm.