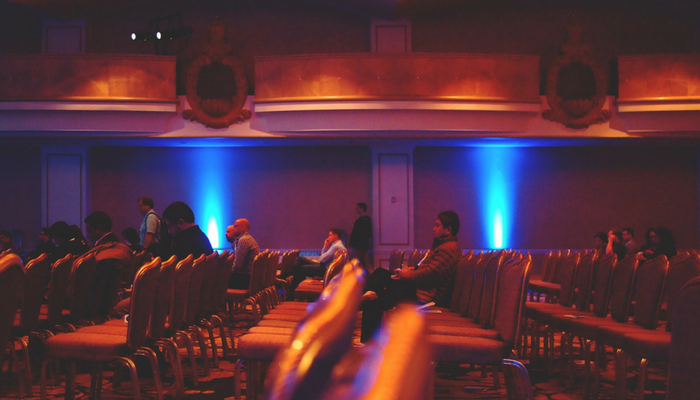 Are you looking to work in the tech industry or simply a hobbyist with a lot of questions that you feel can be answered by experts at a conference?
Whatever reason for your interest in attending a tech conference, you've probably ended up here because you're new to it and a bit apprehensive about showing up to an event having little knowledge of what goes on at these conferences. You worry about fitting in, networking, or simply maneuvering your way through the crowd.
The best advice would be to jump right in and attend as many as you can. Before you know it, you'll be a seasoned conference attendee.
Here are some upcoming tech conferences that may interest you:
Web Unleashed 2017
When: September 25-26, 2017
Where: Toronto Marriott Downtown Eaton Centre Hotel, Toronto
Are you a front-end developer or aspire to be one? If so, By attending Web Unleashed, you'll get up-to-date on the skills to take you to the next level of your career. With two full days with four tracks and over 50 presentations, this will also be your opportunity to be around like-minded professionals to network and share ideas with.
BoxWorks
When: Oct. 10–12, 2017
Where: Moscone Center West, San Francisco, CA
BoxWorks 2017 will be full of amazing speakers, sessions, and tracks to help you drive the future of your business. This is your chance to join thousands of developers, administrators, and business leads as they share ideas and inspire each other.
Cyber Security Chicago
When: October 18 – 19, 2017
Where: Chicago, IL
Learn from the cyber security industry's top experts as they deliver insightful seminars on all aspects of cybersecurity and risk mitigation. Cyber Security Chicago 2017 offers IT and Security managers invaluable security insight from industry experts who will cover topics that will help you build a stronger defense against cyber-attacks. Learn how to educate your employees, recover your systems if they are breached, and protect your organization from cyber terrorism.
Dreamforce
When: Nov. 6–9, 2017
Where: San Francisco, CA
Dreamforce is largest software conference in the world, making it the must-attend tech event of the year. It is four days that will transform your career through innovation and will connect you with your community of fellow Trailblazers. There will be over 2,700 sessions to help every role in every industry find success. It will also be your opportunity to get your hands on with the latest product innovations.
The Brand Safety Summit
When: November 16, 2017
Where: New York, NY
Brand safety is emerging as one of the most important issue media buyers are facing in today. The Brand Safety Summit is the premier event that brings together the industry's decision-makers from top publishers, investors, technology developers, agencies and brand marketers address the challenges that media and marketing executives face when creating brand safe experiences. Attend and learn how to work toward solutions to digital media's most challenging obstacles.
The tech world is fast-paced and broad. What do you specialize in? What conferences would most interest you?