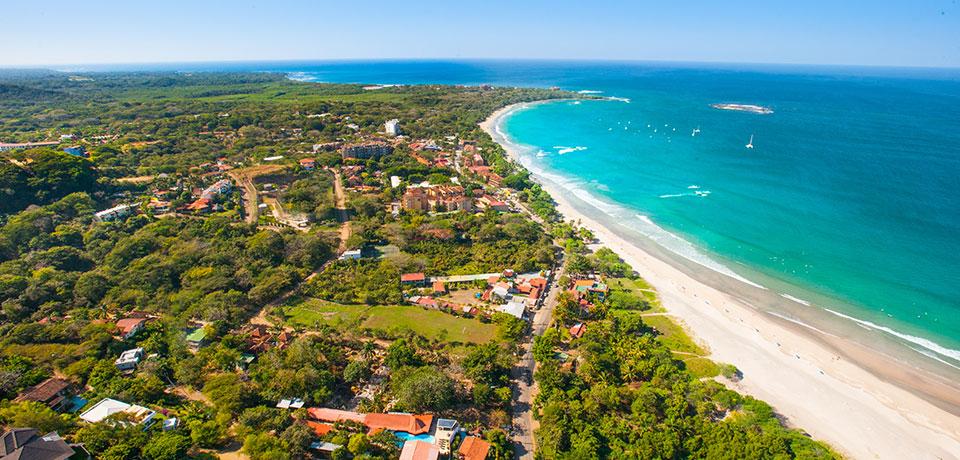 A lot of vacation time happens during the latter half of the year. There's the summertime, Thanksgiving, Christmas or other holidays, New Year's Eve…then the vacation days slow down once the next year rolls around again. It's not longer about taking a few days off at a time, or even weeks at a time, but instead a day here and there.
That is, until spring break rolls around. Spring break can be a time for anyone to take off and enjoy the warmth of spring, from college students to entrepreneurs who just want to take some well-deserved "me time." However, spring break shouldn't be about partying and other irresponsible activities. Instead, consider spending some time reflecting during a nature-based vacation where you're totally at peace.
Playa Tamarindo, Costa Rica
If you want a mixture of fun and nature, Costa Rica is the country for you. Tamarindo is a tropical location that has amazing beaches, great nightlife locations and other outdoorsy fun activities. Costa Rica has the added benefit of being rather small, so you can come for Tamarindo and stay for other inland cities that also contain great activities. If you're indeed a nature lover, visit one of their parks and see the country's bird and butterfly species. The country is home to the famed Blue Morpho butterfly, a must-see for anyone interested in bugs.
Denali National Park, Alaska
While Alaska may be quite a ways away, Denali National Park is certainly worth the trip. Alaska is perhaps where you can find a true look at wilderness up close. For most of us, the scenery of Alaska is unlike any we've seen in the continental United States, so the imagery alone is enough to visit for. Park-goers can be dropped into the tundra via a helicopter, hike through the Alaskan wilderness and encounter amazing creatures while there.
Asheville, North Carolina
Another town perfect for anyone who likes a little responsible fun with a nature twist, Asheville is simultaneously home to a plethora of breweries and is a gateway town to the Great Smoky Mountains National Park. Tourists both national and international flock to the city every year during spring break to take in the local culture and hike through the mountains. Other popular activities include horseback riding, animal watching and mountain biking. While on your hike, it's possible you'll see creatures like elk or the American black bear.
Big Island, Hawaii
Many don't know that Hawaii isn't just the name of the only island state in the U.S. — it's also the name of the state's biggest island! Known as Big Island, the largest portion of the state is home to amazing natural wonders, like the volcanic coast of Kona. A must-do activity when visiting Big Island is snorkeling — snorkelers have the chance to see and dive with manta rays and other oceanic sea life. There are island tours constantly ready to take tourists around the large island to see all of the incredible sights. If you want to relax while surrounded by true beauty on your spring break vacation, this may be the option for you.