Today we're happy to welcome Creator Series Q&A Songwriter & Recording artist PhanxxSungChild! Tell us a little about yourself!
About my background; Akintomide John Opeoluwa is my government name, but I will introduce myself as, PhanxxSungChild, a Songwriter extraordinary, recording artist based in Lagos, Nigeria.
My major musical influences are Akon, Tuface, DBanj, Asa, and Mary J Blige. All the names stated are my major influence as a songwriter and recording artist.
I decided to start making music as a professional about a decade ago after I won A Musical audition at "SELL YOURSELF' on the Lagos Mainland, after I freestyled for about 3 minutes nonstop with the crowd yelling and I was being sprayed and showered with lots of money and appraisals, appraisals by the other contestant and judges on the audition ground, that was the major influence that made me realize I was chosen for this path.
What do you enjoy most about the creative process and being in the studio?
The on-the-go creative process, the discovery while creating even though sometimes I use to have a little knowledge of what I'm about to create in every creative/recording session, the spontaneity between me and the creatives I work with. That's the best feeling for me.
As a songwriter and recording artist – what makes you unique?
My songs are expressions of me, my affirmations, my fantasies, my dreams, and people's stories, my records are experience of its own, it evokes emotions, and it's soul-lifting most times. I make music for the "HOPEFUL", that is my theme, and that's what makes me unique.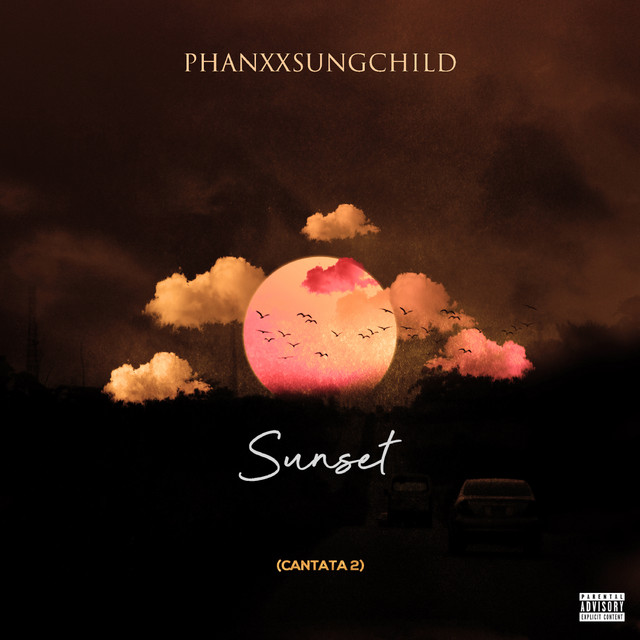 Let's talk about your latest album/EP – What makes this project special and different from other music you have created?
Sunset (Cantata 2) is an album that represents a forward divine shift and the beginning of a new dream & beginning of great things and positively life-changing events.
How do you stay inspired and motivated – what keeps you going when it gets tough?
I stay prayed up, I affirm all my good wishes for myself, I try to work smarter, I stay consistent even when I don't feel like showing up, and my little wins keep me motivated, knowing the big goals would be crushed in the nearest future. I love seeing people win in life, it keeps me motivated.
What's your favorite quote and why?
"NO GUTS NO GLORY" is my favorite quote, the reason why I chose this is because, ever since I started following my guts on a positive wave/energy, I start actualizing my wildest dreams, it's like a magic wand. "NO GUTS NO GLORY."

Connect with PhanxxSungChild
Instagram.com/phanxxsungchild
Tiktok.com/phanxxsungchild

Music
Apple/iTunes
Spotify
Audiomack