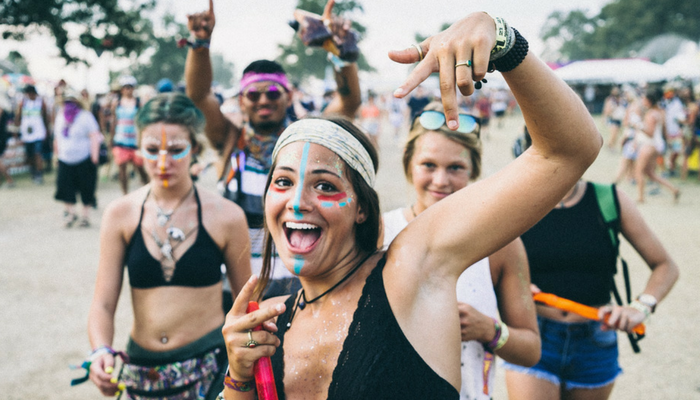 Visual arts, music, literature, crafts, tattoos, photography, and performances. The list of what goes on in art festivals is endless and don't we just love it all?
Whether you're looking for crafters like you or want to listen to book readings or see art in action, we've listed 5 upcoming art festivals that you may fancy. Pick one that interests you or make it a plan to check them all out!
Art for Art's Sake 2017
When: Oct. 7, 2017
Where: New Orleans, LA at the New Orleans Art District on 798 South Liberty Street
Don't miss Art for Art's' Sake 2017, the annual street party that attracts tens of thousands every year. There's something for everybody! At New Orleans' Warehouse Arts District, you'll find galleries showcasing work ranging from classic to contemporary across all medias. Magazine Street is lined with art galleries, antique shops, and jewelry stores. And the Contemporary Arts Center offers new exhibits and musical performances.
17DAYS Arts & Culture Festival 2017
When: Oct. 13-29, 2017
Where: Greensboro, NC at multiple locations
It would be amazing if you could be there for all 17 days of this art festival as more than 70 artists spanning various art forms will throw together over a hundred events showcasing their creativity and craft. There will be live music concerts, craft beer, dance and theatre performances, body painting, visual arts and loads more!
Hyde Park Village Art Fair 2017
When: Oct. 14-15, 2017
Where: Tampa, FL at the Hyde Park Village at 1602 W Snow Ave
Held in the upscale Hyde Park neighborhood in Tampa, Florida, the Hyde Park Village Art Fair is a celebration of art and the finer things in life. This two-day event will feature over 150 artists and crafters who will showcase their unique works. We're talking about jewelry, life-sized sculptures and one-of-a-kind decorative pieces which include paintings and other crafts.
ARToberFEST 2017
When: Oct. 21-22, 2017
Where: Galveston, TX at Downtown Galveston on Post Office St & 22nd St
ARToberFEST is an annual fine art festival in Historic Downtown Galveston where local and regional artists working across a variety of media are featured. Come on down and purchase an original piece from one of these artists for your collection. This outdoor art party features live music. And because it takes place right on Post Office St, you'll be surrounded by restaurants and cafes.
Full Moon Tattoo & Horror Festival 2017
When: Oct. 27-29, 2017
Where: Nashville, TN at Hotel Preston on 733 Briley Pkwy
Don't want to miss one of Nashville's more unique events and the largest festival of its kind in the South. The finest tattoo artists from across the country are attracted to this festival each year. But wait, you don't need to be inked to appreciate the artistry behind tattoos.
This is also the best place to be right before Halloween as the Full Moon Tattoo & Horror Festival delights in the scary and relishes in all things twisted. You'll see horror film stars and esteemed tattoo artists as they gather for 3 days of horror film screenings, tattoo competitions, and costume contests.
Art is such a broad term. What's your favorite art and which of these upcoming art festivals will you likely be at?