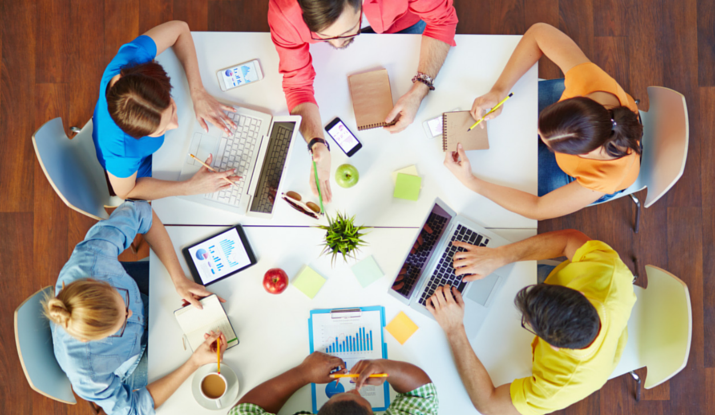 Not every day is one where you'll wake up and feel bright-eyed, bushy-tailed and ready to take on the day. No, we've all had days where we slump out of bed, wish we could sleep another 12 hours and slog through our day, hoping to just crawl back into bed at the end of the day.
Being motivated can be hard at times, especially when you're exhausted and work-weary. Don't worry – there are ways to fix you up to be more motivated, even when you're not feeling your best. These quick and simple lifehacks can be used every single day in order to motivate yourself to be the best you that you can be, no matter how you're feeling right now.

Little Reminders Everywhere You Go
All you need for this motivational lifehack is a typing program, a printer, some scissors and tape. Go online and find some of your favorite motivation quotes, song lyrics or words. Paste them into your typing program and print out one or two copies. Cut the quotes into strips, then tape them up in areas you know you'll see them daily. Next to the coffee pot, at the top of your computer – everywhere you look you'll see something that makes you smile.

Find a Motivation Partner
When you only have yourself to rely on, it can be easy to shirk your responsibilities. However, partnering with others can give you a motivational boost that you can't achieve on your own. Even if it's just a couple text messages every day or a five minute phone call, check in with a buddy who also has a goal they're trying to achieve. Update each other and give each other reassurance that you will succeed.

Commit to Journaling
Sometimes just writing down what you have to do will get you pumped to actually go out and do it. You don't have to write down every inner most thought you have in your journal – actually, don't write for very long at all. If you force yourself to write for long periods of time, you'll get bored and tired of the routine.
Instead, write a couple of short sentences about your goals for the day. This lists your major to-do list items and helps you clear your head for the day.

Put Your Money Where Your Mouth Is
One of the best ways to motivate yourself is to put your money on the line. Think about this challenge: complete your entire to-do list or else you'll have to put a $100 bill in the blender.
Maybe this is a bit of an extreme when it comes to motivation, but the smartphone app Pact asks for your credit card information in order to help motivate you. If you complete your goals? You'll be given cash. Skip out on a few? The app will take cash from you. Better not let that hard-earned money go to waste.

Gifts are Great Too
Don't be afraid to get a little Kindergarten now and again. When you complete a task, give yourself a gift – nothing major, but a little dollar object that makes you happy. Go to your local dollar store and stock up on small trinkets – lotions, soaps, small gadgets and other small gifts that are all $1-$2 dollars. At the end of the month, if you've completed a majority of your goals, reward yourself with something a little more expensive as a treat.